Matthew Stafford Should Ask For a Trade
Stafford Should Ask For a Trade
Maybe it's not that Matthew Stafford is trash, maybe it's just that, the Lions fucking suck. If that's the case, Matthew Stafford should ask for a trade.
For Detroit Sports fans, seeing a long-time, great player in Detroit sports history, move on to greener pastures, and win a championship in their respective sport, is nothing new. We saw it with Verlander, Schrezer, Kyle Van Noy etc.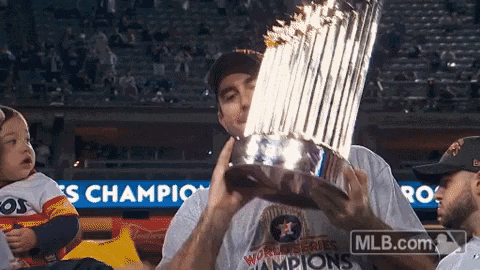 Leaving Detroit is the ultimate accomplishment in sports and it would be no different for Matt Stafford. I used to go on spells where I would call Stafford trash, but, I always thought he was a good quarterback.
Is he Aaron Rodgers? No, but he's also not Mitch Trubisky either. Lions fans should be very thankful for that. Suck it Chicago.
Greatest quarterback In Lions History
Truth be told, Stafford is easily the greatest quarterback in Detroit Lions history. Let's look at the numbers:
Matt Stafford has over 40,000 yards passing, the next closest is…Bobby Layne. When Bobby Layne was quarterback they had barely invented the forward pass. Against the Minnesota Vikings, he became the fastest quarterback to join the exclusive 40,000 yards club. Joining the likes of John Elway, Peyton Manning and Joe Montana.
Stafford has also benefitted from playing from behind (If that's even a thing). 51.7% of yards have come when the Lions were trailing. Stafford has been on pace, with some of the most elite signal callers the game has ever seen. He could make a solid case for the hall of fame towards the end of his career.
Well why haven't the Lions won a super bowl? Plain and simple, The Lions Suck, and always will. Since the Curse of Bobby Lane, the Lions have been complete ass. One playoff win in the super bowl era. No super bowl appearances. Winning seasons? Tuh!  The Lions have had two of the greatest skill players to ever play the game, walk away from the game, because of how bad they are.
Matt Stafford has the potential, but he's never had the teams, and the Lions should trade him, so he can finally experience what it's like to have a shot at winning, because he deserves it.