Jamarcus Russell or Ryan Leaf: Biggest Draft Bust in NFL History?
Who is the biggest draft bust of all time?
To break this down you have to factor in a few things.  Expectations, draft position and production in the NFL. The expectations are high because the NFL is a business.  If you're selected in the first round and you're a top five pick, teams are expecting big things out of you, and that's why these players are some of the worst draft picks of all time.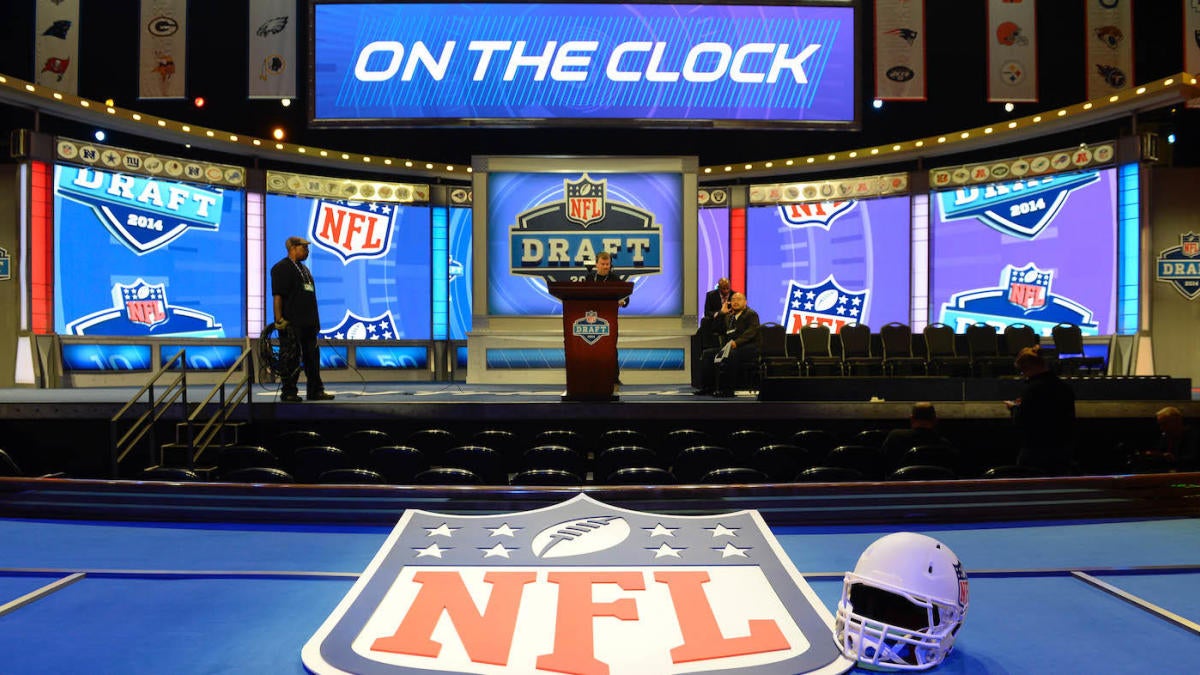 Ereck Flowers
Take Ereck Flowers, for example. the Miami offensive tackle was selected ninth overall, in the 2015 NFL Draft by the New York Football Giants. Ereck Flowers played Left Tackle and a left tackle has one job, protect the quarterbacks blindside…Does this look like the face of a guy who is protected. Flowers was released by the Giants in 2018 and has played on three teams since. 
Another offensive lineman that comes to mind as an absoulte bust is Tony Mandarich.  Billed as the best offensive lineman prospect ever by Sports Illustrated, Tony Mandarich was selected with the No. 2 pick by the Packers in 1989. Now he ruined everything himself in fantastic fashion.  He started with a holdout and it was all down hill from there. 
Bo No's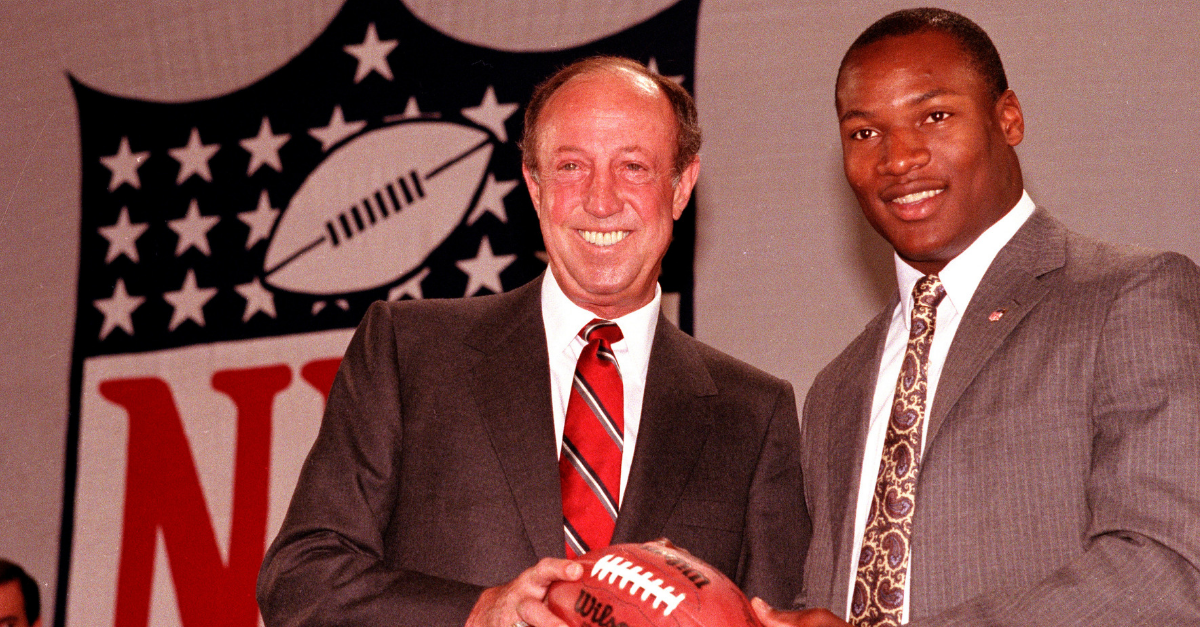 If you want to look at dumb draft decisions, look no further than drafting Bo Jackson—Hold on a minute before you start yelling. In the 1986 draft, the Tampa Bay Buccaneers drafted Bo Jackson out of Auburn first overall.  The issue was, Bo refused to play for owner Hugh Culverhouse, who ruined Jackson's senior year of collegiate baseball, when they sent a private plane to pick him up for a visit.  Bo told Culverhouse "Not to draft him" and Tampa Bay didn't listen. Jackson went on to play with Major League Baseball's Kansas City Royals. Jackson would later go on to sign with the Raiders, where he'd play four seasons. 
Bo Knows Football, Bo Knows Baseball, Bo Knows he's not playing for the Tampa Bay Buccaneers. 
Let's Make a (Bad) Deal
In the 2012 draft, Cleveland had thier eyes on this running back outta Tuscaloosa, you mighta heard of him.  Now little did we all know that Trent Richardson couldnt find his way out a paper bag, BUT Richardson was regarded as one of the best prospects of the draft and a projected top 5 pick. The Browns swung a trade with the Colts in order to move up a spot. They landed the No. 3 pick and selected Richardson. The Vikings received the No. 4 pick and Cleveland's fourth, fifth and seventh round picks for 2012. Well, the Browns only had Richardson for his rookie season, because as I mentioned a few moments ago, he couldnt find his way out of a paper bag. He only lasted one seaon in Cleveland as the Browns wound up trading him to the Indianapolis Colts in exchange for a first-round pick in 2014. 
One of the absolute worst moves in the draft was the Broncos taking Alphonso Smith.  How much did Broncos head coach Josh McDaniels value cornerback Alphonso Smith? Enough to surrender his 2010 first-round pick in order to obtain the 37th selection from the Seattle Seahawks in 2009. Smith played one year in Denver and was traded to the Detroit Lions for Dan Gronkowski. 
Speaking of the Lions…
Mikel Leshoure, Jahvid Best, Roy Williams, Mike Williams, Joey Harrington, look the Lions suck at drafting and aside from a handful of guys, they always get it wrong.  One year after they took quarterback Joey Harrington  at No. 3 overall, the Detroit Lions drafted Charles Rogers out of Michigan State.  Due to injuries and off the field issues, Rogers played just three years with the Lions, totaling 36 receptions, for 440 yards and four touchdowns.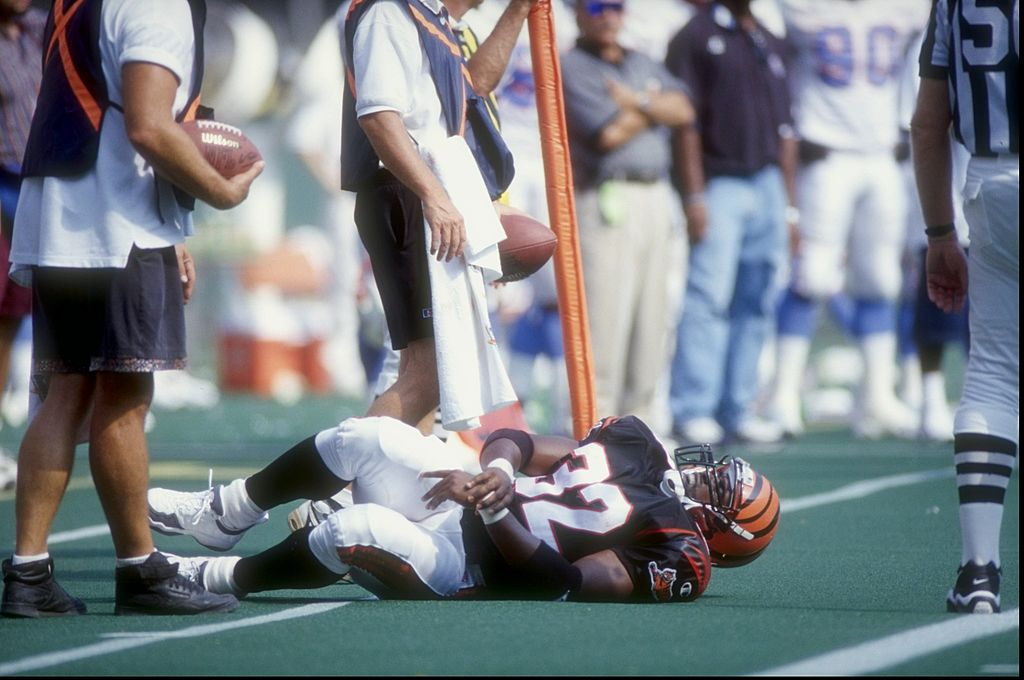 Injuries and durability are a major part of sustaining a long career in the NFL.  When the Cincinnati Bengals took Ki-Jana Carter first overall out of Penn State, they thought they were getting a dog. A former Heisman Trophy runner-up, Consensus All-American, and and Co-MVP of the 1995 Rose Bowl, went first overall.  In 1995, he tore a ligament in his knee.  After playing in 1996, he tore his rotator cuff in 1997.  The following year, he broke his wrist, and in 1999 he dislocated his knee cap. In just 59 games, he totaled just 1,144 rushing yards and 20 touchdowns. 
The Quarterbacks
Quarterback is always the toughest position to draft, because more often than not, they never really turn out. Just ask the Cleveland Browns.  No really, before they landed Baker Mayfield, they were in hell. Tim Couch stands out among all of them, as he went first overall in 1999. The Browns had just been reactivated by the NFL following the relocation to Baltimore in 1996 so expectations were high and Couch did not deliver. In five years with the team he went 22 and 37, throwing 64 touchdowns and 67 interceptions. 
In the 1993 NFL Draft it was between Drew Bledsoe and Rick Mirer.  The Patriots went with Drew Bledsoe first overall and Seattle took quarterback Rick Mirer with the No. 2 selection in 1993 and i need not remind you, that this is a list of draft busts. He went 20 and 31 as the starter and became a journeyman until he was out of the league while finishing his career in a Lions uniform; that is where careers go to die. Mirer had just 41 touchdowns and 56 interceptions. 
Leading up to the draft, Robert Griffin III was supposed to be the player to revolutionize the NFL.  He was a Heisman Trophy winner, All American, literally every other award and achievment you can have, he had it.  Washington gave up the farm for RG3 and in his first season it paid off. Griffin won the 2012 Offensive Rookie of the Year Award and led the Redskins to the NFC East division title, then, this ACL Injury ended everything.  Griffin never recovered from injury, became embroiled in a quarterback battle, and lost to Kirk Cousins; and he did not like that. 
The W.O.A.T
The ultimate draft bust battle comes down to the two worst quarterback picks ever. 
In the 1998 NFL Draft, the Indianapolis Colts had a choice between Peyton Manning and Ryan Leaf.  Leaf's career in the NFL was a straight-up disaster.  He put himself before the team, clashed with the media, couldn't get along with coaches or teammates and just couldn't produce on the field. He went 4 and 14 as the Chargers' starter and was out of the NFL after the 2001 season.
Then, there's Jamarcus Russell.  On the Rich Eisen podcast, Warren Sapp told a story about a coach giving Russell homework of film to watch on a DVD.  Jamarcus said he agreed with everything on the DVD.  The coach had given Russell a blank dvd. 
Between Jamarcus Russell and Ryan Leaf or anybody else on this list, who do you think is the bigger draft bust?