Who is the NBA MVP? Our Top 5 NBA Candidates
The NBA MVP and 'The Narrative'
The NBA MVP is about play, but it's also about "The Narrative", and that is stronger than anything else at times. Now, The real MVP is Covid-19, With injuries being a Darkhouse candidate. just look at the second part of the season. Adam Silver is taking a page out of Vince McMahon's book and keeping this show on the road, and it has lead to some ugly basketball, but somebody has to be valuable.
So today, here's our top 5 MVP candidates.
Normally you hear names like James Harden, LeBron James, Kevin Durant and others, but those guys have not been on the court.  Then you have guys that have no shot despite their teams doing well; Donovan Mitchell is the best player on the best team and usually that's automatic MVP votes but this aint 1998 and nobody is checking for Utah.  CP3 is making the Suns relevant again since the Nash days that's cool but this aint that either.  Throw in Kawhi too but it's the Clippers and they be clipping so that don't matter either.  Steph is back to his usual self but his team not even above .500 so he disqualified from this conversation.
This season has been uneven to say the least and its going to come down to who is playing at the end of the year. No MVP since 1978 has missed more than 18 games and that was Bill Walton with 24.
5. Luka Doncic
Luka was the odds-on favorite for MVP this year, so every MVP list will include him. Despite the rough start at the beginning of the season, and Porzingis not being available, Luka has kept the Mavericks afloat. They are currently a 6th seed and trying to move up to stay out of that play in tournament. With averages of 28 points, 8 rebounds and 8 assists, he's still a triple double threat every night. It also helps, he has some game winners to show the voters that the bubble clutch play was not a fluke.
4. Dame Lillard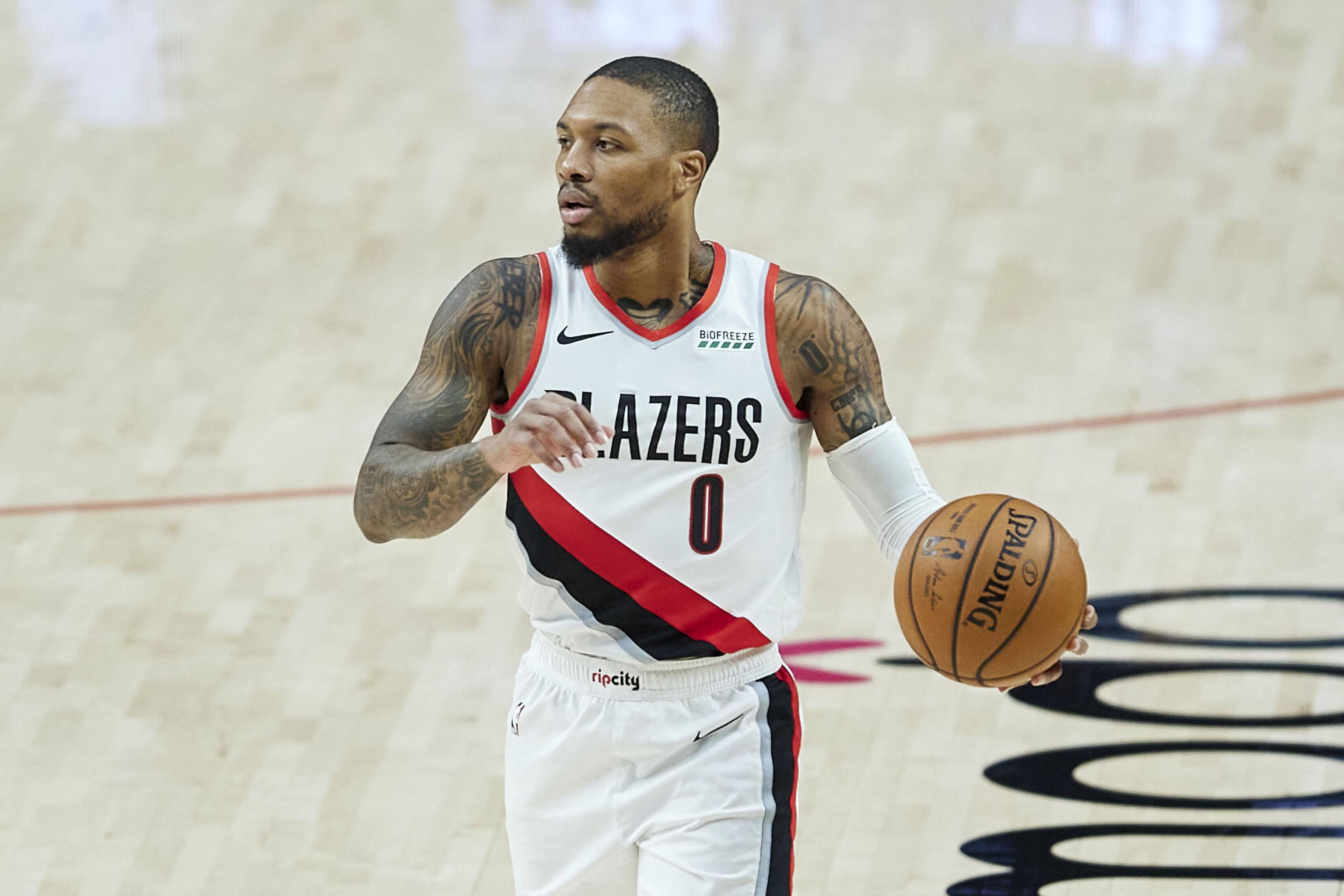 Dame does not get the recognition he deserves when it comes to these conversations, despite carrying the blazers without CJ and Nurkic for a big chunk of the year.  He's routinely gamed teams, while pointing to his wrist (IT'S DAME TIME).  The narrative around Dame should be that he is an MVP that goes unnoticed in the national spotlight.
Remember the narrative.
Dame has cooled off some but that does not take away from his stellar campaign He is averaging 29 points 4 rebounds and about 8 assists a game and cannot go unnoticed.
3. Giannis Antentokunmpo
Giannis, despite having to adjust to new teammates, is back to the form that made him the 2-time MVP. The Bucks look like they will be a force for the rest of the season. Good thing MVP is a regular season award, because the Bucks are Hulk in the regular season and Bruce Banner after Thanos put hands on him, in the playoffs. Giannis is a big part of that whether positive or negative. 28 points 11 rebounds and 6 assists a game plus defense is what will get you high on this list in addition to him looking better as of late.
2. Joel Embiid
Remember when I talked about MVPs not missing games?  Ahhh Good times, good times.  Joel Embiid has missed almost 20 games but when he's on the floor, he's dominant. If he finishes the season, and the 76ers are the #1 seed in the East, he's winning MVP. It's the narrative. Since he stopped shooting all those dumb 3s, he's now shooting almost 40%. Embiid is shooting 51% from the field with, 30 points, 11 boards and 3 assists, while locking down the paint for the 76ers. He's in control of everything he does on the floor and its too easy at times. He can switch defensively and when he's on the floor, the other teams just look completely different.
1. Nikola Jokic
The best ability is availability. Jokic has not missed a game and will be asked to take on more of the burden now that Jamal Murray is done for the season. He's averaging 26 points, 11 rebounds and 9 assists, as the primary ballhandler for the Nuggets. I hope he's conditioned right because they are going to need the MVP front runner to keep going into super Saiyan mode as they go into the playoffs. Remember the narrative Guys and Gals.
Who do you think will win MVP?
Follow us on Social Media